HOW CBD CREAMS CHANGED MY LIFE
Royal-rumble
CBD, or Cannabidiol, is a naturally occurring constituent of industrial Hemp, which grows in many states, but mainly Kentucky. CBD isn't the only one though; it is one of over 85 cannabinoids that are in the cannabis plant, which is also used to create the recreational drug Marijuana or, as it's more commonly known as, weed. However, industrial Hemp and Marijuana are of different strains, even though they come from the same plant. For this reason, many people may take advantage of industrial Hemp because, like Marijuana, they feel some of the effects, but unlike Marijuana, users of industrial Hemp do not feel the "high" sensation that many Marijuana users do.
At CBD, we use the oil that is CO2 extracted from the industrial Hemp plant, assuring its purity. CBD Creams, then, is, as the name suggests, a facial or body cream that is made using the extracted CBD oil.
Like many of our other products, the CBD Creams products that we sell on Pure CBD are carefully handled from the farming of the industrial Hemp, extraction of the oil from the plant to the production and manufacturing of the variety of CBD products, and even though the relationships between the vendors and the buyers on this platform, ensuring the ethicality and quality of each product that we have to offer. The industrial Hemp plants from which we extract oil are grown at local industrial Hemp farms, protected by the 2014 Farm Bill and Government Pilot Program for Hemp Research. The industrial Hemp farms where we get our extracted oil are known to avoid using any chemical products such as pesticides and herbicides. The fertiliser that they use is also 100% organic and not fused with any chemicals. Pure CBD oil is extracted from only the best of these industrial Hemp plants, thus ensuring the quality of the product from the very start of the process.
After extracting the oil, we combine it with our various products such as creams, massage oils, batteries, dog treats, and candy. All of our products, including CBD Creams, is produced and manufactured in an FDA registered and FDA food approved facility. We're also proud to say that our facility is free of animal cruelty and immoral testing. All of our experiments are done in a safe and stable environment to ensure the quality of our products further. You can use CBD Creams, knowing that nothing questionability or unethical have stained its harvesting, production, and manufacturing.
You might be asking, what's the difference between Pure CBD Creams and other Pure DBD products and industrial Hemp products found at your local supermarket or pharmacy. We at CBD are aware that many strains of the industrial Hemp plant, as well as the Cannabis plant, have varying levels of potency and weight. So we are always careful to pick out specific modern Hemp cultivars that will provide the correct ratio of percentage of CBD by weight. In other words, CBD creams that you find at your local pharmacy will not have the same amount of CBD as the products at Pure CBD. It also might not have the same nutritional value, since the CBD-to-weight ratio doesn't quite match up. Here at Pure CBD, we ensure that the CBD Creams and other products that you are buying will serve you the right way.
CBD oil relieves stress
CBD oil relieves stress, that oral doses of cannabis containing CBD have been indicated to help control feelings of stress and anxiety. So, when purchasing hemp oil as a dietary supplement for the purpose of relieving stress, make sure that it is full-spectrum so that it is fully beneficial, and follow the dosage instructions on the package, CBD oil for depression.
Benefits of CBD oil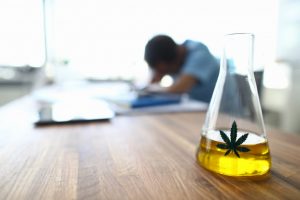 The benefits of hemp oil are many and some may not expect them. Both hemp oil and hemp seed oil can be found in beauty products and nutritional supplements, sold in health food stores, and is also used in cooking and skincare. CBD oil Springfield mo Hemp oil refers to the whole oil extracted from the Cannabis sativa plant, or to hemp seed oil, which is the oil extracted from the seeds of the Hemp plant only. Hemp seed oil, in particular, is known to be non-comedogenic, has anti-inflammatory properties, and provides great moisture to keep skin hydrated.
The hemp seed oil has anti-aging properties
In addition to moisturizing and soothing the skin, hemp oil has anti-aging properties. Hemp oil can help reduce fine lines and wrinkles, as well as prevent signs of aging. The body cannot produce the linoleic and oleic acids found in hemp oil, which are crucial for skin health and anti-aging.
The benefits of hemp oil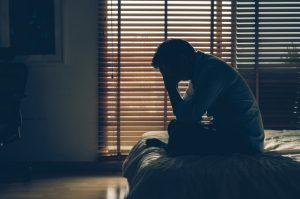 Research shows that hemp oil may be able to solve short-term sleep problems, by helping control stress and pain. Hence facilitating relaxation and sleep. So, taking a full-spectrum hemp oil supplement before bed supports naps and happy dreams.
How to use CBD oil
There are two ways to use hemp oil to get its benefits: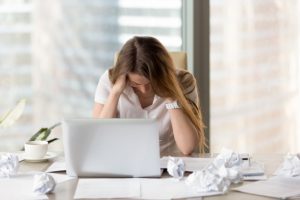 Topical use of hemp oil
The first method is to apply hemp oil directly on your skin, but it is best to do an allergy test before use. Wash and dry a small area of ​​the upper arm and apply a small amount of pure hemp oil. (If you are using a mixture of hemp and essential oil, test on a spot separate from the pure oil and at a different time.) Cover the stain with a bandage and leave it in place for 24 hours, being careful not to get the dressing wet. If any redness, burning, itching, or other irritation occurs, you can assume that you are sensitive to the oil and should not use it. But if you don't see or feel any reaction, the oil is probably safe to use. CBD oil relieves stress post calm mood good high learn easy healthy compound product things still read morning effect better cbdmd tincture evidence vape already struggle combines regularly for treat stress.
Take hemp oil
The second method is to take hemp oil, which can provide the same skin benefits and additional general health benefits such as using the oil topically. If you take hemp oil by mouth, there is less risk of skin irritation, although it may cause some temporary digestive upset. You can talk to your doctor before taking hemp oil by mouth.
CBD oil relieves stress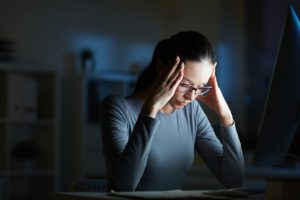 CBD oil relief thc cannabidiol people disorder helps oils traumatic drops effects symptoms natural depression response chronic extract marijuana experience works mind find every health including brain quality powerful made manage organic ease editor naturally reduced contain stressed level options feeling science discusses lavender versatile capsules naturals sagely disorders edibles psychoactive scientific changes therefore for treat stress every day. If you are taking it orally, you can take 1 to 2 teaspoons daily, either one at a time or in two divided doses. If you do not like the taste or consuming hemp oil alone, you can also use it in various recipes such as smoothies, sauces, or soups.
Where can CBD oil be bought?
This oil can be purchased from our website.