HOW CBD CREAMS CHANGED MY LIFE
Royal-rumble
CBD, or Cannabidiol, is a naturally occurring constituent of industrial Hemp, which grows in many states, but mainly Kentucky. CBD isn't the only one though; it is one of over 85 cannabinoids that are in the cannabis plant, which is also used to create the recreational drug Marijuana or, as it's more commonly known as, weed. However, industrial Hemp and Marijuana are of different strains, even though they come from the same plant. For this reason, many people may take advantage of industrial Hemp because, like Marijuana, they feel some of the effects, but unlike Marijuana, users of industrial Hemp do not feel the "high" sensation that many Marijuana users do.
At CBD, we use the oil that is CO2 extracted from the industrial Hemp plant, assuring its purity. CBD Creams, then, is, as the name suggests, a facial or body cream that is made using the extracted CBD oil.
Like many of our other products, the CBD Creams products that we sell on Pure CBD are carefully handled from the farming of the industrial Hemp, extraction of the oil from the plant to the production and manufacturing of the variety of CBD products, and even though the relationships between the vendors and the buyers on this platform, ensuring the ethicality and quality of each product that we have to offer. The industrial Hemp plants from which we extract oil are grown at local industrial Hemp farms, protected by the 2014 Farm Bill and Government Pilot Program for Hemp Research. The industrial Hemp farms where we get our extracted oil are known to avoid using any chemical products such as pesticides and herbicides. The fertiliser that they use is also 100% organic and not fused with any chemicals. Pure CBD oil is extracted from only the best of these industrial Hemp plants, thus ensuring the quality of the product from the very start of the process.
After extracting the oil, we combine it with our various products such as creams, massage oils, batteries, dog treats, and candy. All of our products, including CBD Creams, is produced and manufactured in an FDA registered and FDA food approved facility. We're also proud to say that our facility is free of animal cruelty and immoral testing. All of our experiments are done in a safe and stable environment to ensure the quality of our products further. You can use CBD Creams, knowing that nothing questionability or unethical have stained its harvesting, production, and manufacturing.
You might be asking, what's the difference between Pure CBD Creams and other Pure DBD products and industrial Hemp products found at your local supermarket or pharmacy. We at CBD are aware that many strains of the industrial Hemp plant, as well as the Cannabis plant, have varying levels of potency and weight. So we are always careful to pick out specific modern Hemp cultivars that will provide the correct ratio of percentage of CBD by weight. In other words, CBD creams that you find at your local pharmacy will not have the same amount of CBD as the products at Pure CBD. It also might not have the same nutritional value, since the CBD-to-weight ratio doesn't quite match up. Here at Pure CBD, we ensure that the CBD Creams and other products that you are buying will serve you the right way.
CBD oil and smoking
CBD oil and smoking, there was a time when marijuana was just considered an entertainment substance not too long ago. But that has changed dramatically in recent times, especially with the increasing popularity of CBD products in the medical and pharmaceutical industries.
What is CBD?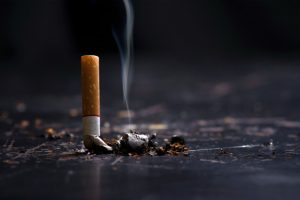 CBD is now a drug intended for people with many common ailments. Cannabidiol is one of more than 100 chemical compounds found in hemp Sativa (marijuana), commonly referred to as CBD,
CBD oil for gout
. CBD oil and smoking, Work on this drug has been hampered in the past by illegal marijuana. But as more and more states start legalizing their use, there is more information readily available about marijuana. As a result, the suggested CBD vape juices have grown in popularity as many
CBD benefits
have emerged from different studies.
What is the correct CBD oil dosage?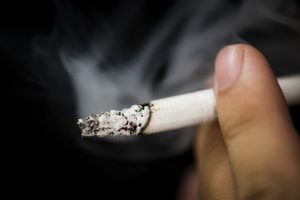 One of the biggest benefits of vaping CBD oil is that it provides instant relief when needed. It does not generate a very strong odor at the same time, which makes it acceptable in many public places. So vaping CBD oil is a great way to get some relief for people whose anxiety is caused by being in a public place. CBD oil and smoking, The doses of CBD depend to a large extent on the type of relief required. If you are trying to deal with a sleep disorder, the recommended dose is 40 to 160 mg taken daily. If you are trying to treat chronic pain, you should inhale somewhere between 3 and 20 mg for a period of three or four weeks.
Here are five important facts you should keep in mind about vaping oil CBD:
You will not get "high". You won't be poisoned with CBD oil
Unlike THC, another chemical compound found in cannabis, it will not be raised by vaping CBD oil. This is one of the reasons why so many people feel comfortable using CBD on a daily basis. So if you are a mom, as a result of using CBD, you don't need to worry about your child's height.
CBD comes in a variety of flavors
Dealers have come up with a variety of flavors in an effort to make smoking CBD oil a great experience. Not only do you get the desired effect this way, but you get it to go along with amazing taste. Fruit flavors are becoming particularly popular but there is no shortage of options for people who like to experiment with different flavors.
Vaping CBD oil is good for the mind
CBD has the potential to treat various mental disorders. It can be used in the fight against depression as an antipsychotic. CBD also reduces chronic anxiety and multiple symptoms of depression. For this purpose, CBD is prescribed to patients with depression and anxiety caused by various medical conditions. Become increasingly still does quality tetrahydrocannabinol contains health users extraction vaporizing usually tongue capsules taking either highly pilot often reducing regular learned break levels drop whilst drugs looking CBD oil.
Vaping CBD Oil is safe
CBD oil Salem Oregon Unless you're using a propylene glycol product, it's safe to vape CBD oil.
CBD helps fight cancer
Various studies have shown that CBD helps with many of the symptoms associated with cancer. That is, it stunts the growth of cancer cells and leaves healthy cells intact. The results and benefits remain the same whether you evaporate CBD oil or otherwise drink it. The results of vaping are clear and vaping is the best way to absorb CBD because it passes into the bloodstream directly from your lungs. CBD oil and smoking, Smoke quit help effects may weed quitting smokers tobacco cigarettes study oils main nicotine plant addiction stop potent well first traditional contain method cannabinoid concentrated legal withdrawal hash learn treatment cessation stress rich much natural even psychoactive consumed although inhaling carrier benefit CBD oil Epilepsy, nervous system, anxiety, sleep, insomnia, cancer, skin, head, and heart. Just like the way CBD is infused in commercial marketing vapes, due to the potential FSD Pharma sees in various alternative marijuana delivery methods such as thin strips of oral Pharmastrip, FSD has made this strategic investment. As the industry continues to evolve, we expect to see an increase in demand for alternative delivery methods for both THC and CBD.
Where can CBD oil be bought?
This oil can be purchased from our website.